Carson City EPDM Rubber Roofing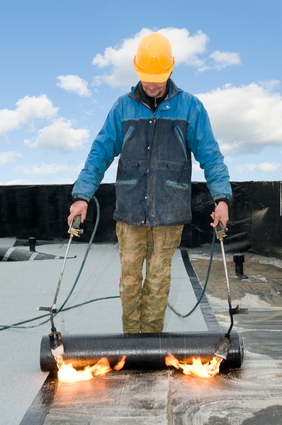 Carson City EPDM roofing is a great roofing solution for flat roofs. If you've been dealing with a flat roof leak, or you have a flat roof project in Carson City, you'll be glad to discover EPDM rubber roofing.
EPDM has been proven to last many years without leaks and billions of square feet installed across the country. It is commonly used in retail stores with large open areas. EPDM stands for ethylene propylene diene m-class rubber and it will not pollute any run off rain water. This is why EPDM roofs are popular in green projects.
Not sure if this is the roofing material you should use for your home or office building? Call the experts at Coyne Roofing and we will help you choose the right roof to meet your roofing needs. Our Carson City EPDM roofing experts can install, replace and repair any roof type. Call today for a free consultation.
Our Carson City Rubber Roofing Provides the Following Services
Rubber Roofing
Rubber Roofing Repair
Flat Roof Repair
EPDM Roofing Installation

EPDM
TPO / EPDM Single Ply Roofing
Roofing Systems
Specialty Roofing

New Roofs
Roof Replacement
Roof Shingles
Residential Roofs
We Provide Rubber Roofing in the Following Towns
Gardnerville, NV | Minden, NV | Carson City, NV | Reno, NV | Dayton, NV | Fallon, NV | Stateline, NV | Incline Village, NV
Why Hire Us For Your Roofing Needs
Coyne Roofing Inc. is a family owned and operated Carson City roofing company.  We have been in business for over 10 years with 50 plus years of combined roofing experience doing all types of residential and commercia roofing projects.  We are fully licensed, insured, and bonded.  References are available upon request.
Our Helpful and knowledgable roofers are certified installers for CertainTeed. In these tough economic times, we understand how important it is to get your moneys worth out of any project you take on.  We have the perfect roofing solution for your home.  Coyne Roofing is committed to helping you figure out what best fits your needs and budget. We're happy to answer all your questions and to give you a free quote. 
Latest Roofing Articles
If you are looking for EPDM rubber roofing in Carson City, then please call Coyne Roofing at 775-265-7408 or complete our online request form.