Many Benefits of Metal Roofing in Carson City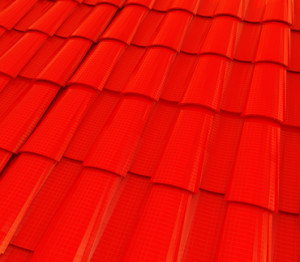 The roof of your Carson City Home is one of its most important aspects. Because it is an extremely large surface area, it goes a long way in defining the overall look of your property. Perhaps more importantly, you roof is in place to protect your home from elemental damage and severe weather. If you are constructing a new home or need to replace a roof in Carson City, you should consider installing metal roofing.
In Carson City, the roofing contractors with the most experience working with metal roofing are at Coyne Roofing. They are highly skilled, professionally trained, and exceptionally knowledgeable. When you hire them to install a metal roof on your home or business, you can feel confident that you made the best choice for your property.
Metal roofing is becoming extremely popular for many reasons. First off, it comes in a number of various styles and colors that can help beautify your Carson City home. In addition, it will provide your property with the highest level of protection for the longest period possible. Metal roofing truly is one of the best investments you can make for your Carson City home or business. When you hire Coyne Roofing, you can feel confident that your metal roofing project will be completed in the best fashion possible.
Metal Roofing Styles Available in Carson City
Metal roofing provides a great aesthetic option that can complement any Carson City home. There are countless styles of metal roofing available to local residents. The standard metal roofing style is an interlocking standing-seam which are beautifully painted to enhance the look of your home. In addition to this traditional look, metal roofing can be stamped to mimic a number of other materials.
From a slight distance, stamped metal roofing can look like either shingle or tile roofing. For an even more customized look, you can get a stone-coated metal roof. Stone-coated metal roofing receives an acrylic coating which is embedded with stone granules. With this finish, metal roofing has a more natural look.
Longevity of Metal Roofing
The best benefit of metal roofing to Carson City residents is longevity. Your roofing system is in place to beautify and protect your home. Unfortunately, because your roof is constantly exposed to adverse weather conditions, it is inevitable that it will break down. Metal roofing provides Carson City residents with the longest lasting beauty an protection.
Because metal roofing is such a durable material, manufacturers often provide warranties for up to 50 years. During this time frame, you can avoid one to two complete re-roofings using traditional asphalt shingles. As such, not only does metal roofing allow you to feel confident that your Carson City home is protected, but it also saves you substantial money over the long term.
If you are looking for a metal roofing contractor in any of our service areas, then please call Coyne Roofing at 775-265-7408 or complete our online request form.
More Tips on Metal Roofing (metal roofing)