Pros and Cons of Three Most Common Types of Flat Roofing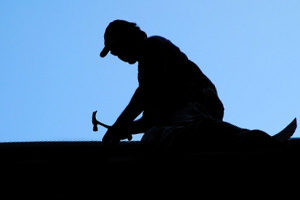 Flat roofs can give any home a distinctive appearance, and they're an important part of the design and architecture of homes. Unlike tradition sloped roofs, flat roofs don't naturally shed water, so flat roofing systems have to be specifically designed to help shed water. At Coyne Roofing, our Carson Valley roofing contractors can help you decide on the best materials for your flat roof, and we can provide you with great installation, maintenance, and repair services for any flat roofing.
If you're having a flat roofing system installed at your home, you should take time to consider which kind would be best for your home. Here are the three most common types of flat roofing for residential properties, as well as their pros and cons:
Rubber Membrane (EPDM)
EPDM (ethylene propylene diene monomer) roofing is made from a true rubber material. This durable roofing resembles an inner tube, but it's specially engineered to resist damage from sunlight.
Pros of EPDM roofing include:
EPDM is totally waterproof.
It's fire-retardant.
It never cracks, peels, or becomes brittle.
Any leaks that develop are easy to patch.
It's incredibly resistant to all types of weather.
Cons of EPDM roofing:
The standard black material absorbs heat, and lighter colored materials, which are recommended for warmer climates, add 30% or more to the cost.
Built-Up Roofing
In the past, built-up roofing was made of tar paper, but modern built-up roofs are created using more advanced materials like fiberglass membranes.
Pros of built-up roofing:
Gravel is an excellent fire retardant, so built-up roofs can help to prevent fires from spreading at your Carson Valley home. The roofs are also very attractive, which makes them especially great if any windows or decks happen to overlook your roofing.
Cons of built-up roofing:
Built-up roofs are very heavy, they're messy to install, and the joists do sometimes need to be strengthened. Installation is not recommended in homes that are currently occupied.
Modified Bitumen
Modified bitumen is a single-ply rolled roofing material that has a mineral-based wear surface. Torch-down systems, which are more traditional, involve heating the adhesive as the materials is unrolled. The newer "peel-and-stick" systems are safer and easier to install.
Pros of Modified Bitumen:
The light-colored mineral surface of this type of roofing reflects heat, so it can significantly reduce your energy costs.
The cost of this type of roofing is middle-of-the-road.
Cons of Modified Bitumen:
Torch-down application is a fire hazard, and our professionals do not recommend you have it installed at a home that is currently occupied.
It's not as scuff- or tear-resistant as rubber membrane roofs.
If you're looking for flat roofing services in Carson Valley, call Coyne Roofing at 775-265-7408, or fill out our online request form.
More Tips on Flat Roofing